1500 GPD RO System Manufacturer
NEWater, a reverse osmosis company where experts are in manufacturing premium quality water treatment solutions. We have the capability to produce a high-end 1500 GPD RO System featuring optimum efficiency and dependability. NEWater offers you different selections of water refinery systems for wide industrial applications. Choose NEWater for your next project requirements.
Reliable 1500 GPD RO System Supplier in China
NEWater is your reliable supplier of 6000 GPD RO systems, 3000 GPD RO systems, 2000RO systems, and 1500 GPD RO systems in China. We offer you world-class water management solutions to enhance your production capacity.
If you want more choices, then you can enjoy shopping at NEWater. We have a large range of 1500 GPD RO systems in stock, you can choose the perfect one for your project needs.
Our 1500 GPD RO system features flexibility in most commercial utility equipment locations. This water system has easy installation and services.
NEWater offers you 100% guaranteed in quality 1500 GPD RO system. We make sure that this water system is durable, reliable, and long service life.
NEWater 1500 GPD RO system provides your customer a great-tasting and filtered water.
Since 2001, NEWater focused on developing more innovative ways to produce advanced water systems. We want to make sure that our 1500 GPD RO system has the qualities you need to fulfill your market demands.
Our 1500 GPD RO system can be customized, based on customers' detailed preferences. We can change every part of this water system to fit the areas that your customers have. NEWater guarantees that our 1500 GPD RO system has high dependability and efficiency.
NEWater 1500 GPD RO system has membrane housing, motor, pump, pressure gauges, and TDS meters. It is built on a powder-coated and lightweight frame. If you are looking for optional features for the 1500 GPD RO system, we can provide them for you.
We can produce a 1500 GPD RO system with smart relay, inlet solenoid valve, high and low feed pressure switch control, auto flush cycle, hour meter, temperature monitor, conductivity monitor and etc.
NEWater can provide all the solutions you need in this industry.
NEWater maintained stable partnerships with our esteemed clients constantly.
In manufacturing 1500 GPD RO system, we only use equipment from famous brands around the world like Toray, Dow, Grundfos, and Hydranatuics. We can assure you that our 1500 GPD RO system has the capabilities you are looking for.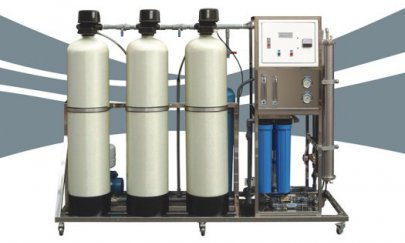 NEWater has gained knowledge in manufacturing advanced 1500 GPD RO systems. Our years of experience allow us to develop products that will surely satisfy your customer's needs.
We are your one-stop-shop providing all the solutions you need for competitive prices.
If you need a trusted and budget-friendly manufacturer of 1500 GPD RO systems, NEWater is your perfect choice! We can guarantee you that at NEWater you will experience a productive and profitable business.
For more inquiries, please feel free to get in touch with us!